Build Your Own Box
If you don't like any of our curated boxes, you can create a subscription bundle from any of the products on our site. Simply choose the subscription option and frequency for each product you want in your subscription and check out as usual.
Share & Save
In addition to saving on the cost of a Black Soap Club box by signing up for a monthly subscription, you can also save 5% by sharing Black Soap Club on social media. Plus the more people join, the more everyone saves. This is how we build a virtual Black Wall Street!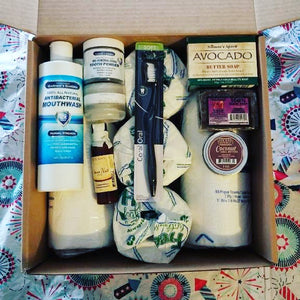 Supporting Black Businesses Every Day
Do you shower daily? We hope so. Then you'll need some soap. How about lotion for those ashy elbows? Paper towels? Eco-friendly glass cleaner to use with those paper towels? Laundry detergent? We got you covered.
Even better. All those things are made by Black-owned companies that make superior products and actually care about Black people. So throw that Dove soap away and pick up some goodies from the Black Soap Club!
If you sign up for a subscription, you can pause, cancel, or modify your next shipping date from your account. Plus you save 5% a month by subscribing instead of just purchasing an individual box(es)!
SHOP NOW
Mandy Bowman from Official Black Wallstreet explains the importance of supporting Black businesses
Blog
---
First, let me give you a little background on me and how Black Soap Club came about, and then the vision will make a lot more sense.  I was born...
We should all understand the importance of Black economic empowerment and supporting Black businesses by now.  There is no Black Power without economic power.  As long as we have to...
Despite having been adulting for many years, some of us didn't know the difference between body butters, creams, and lotions when trying to decide which products to include in our...